It's clear that the coronavirus outbreak represents an extraordinary global threat to both public health and global economies. The coronavirus has spread to at least 194 countries, and the disease it causes, COVID-19, has claimed more than 20,500 lives and infected over 450,000 people.
The speed of the crisis and the change to our everyday lives, as well as the threat to our most at-risk citizens, is astonishing and has many reflecting on their values and way of life.
These 21 photos reflect the new normal around the world.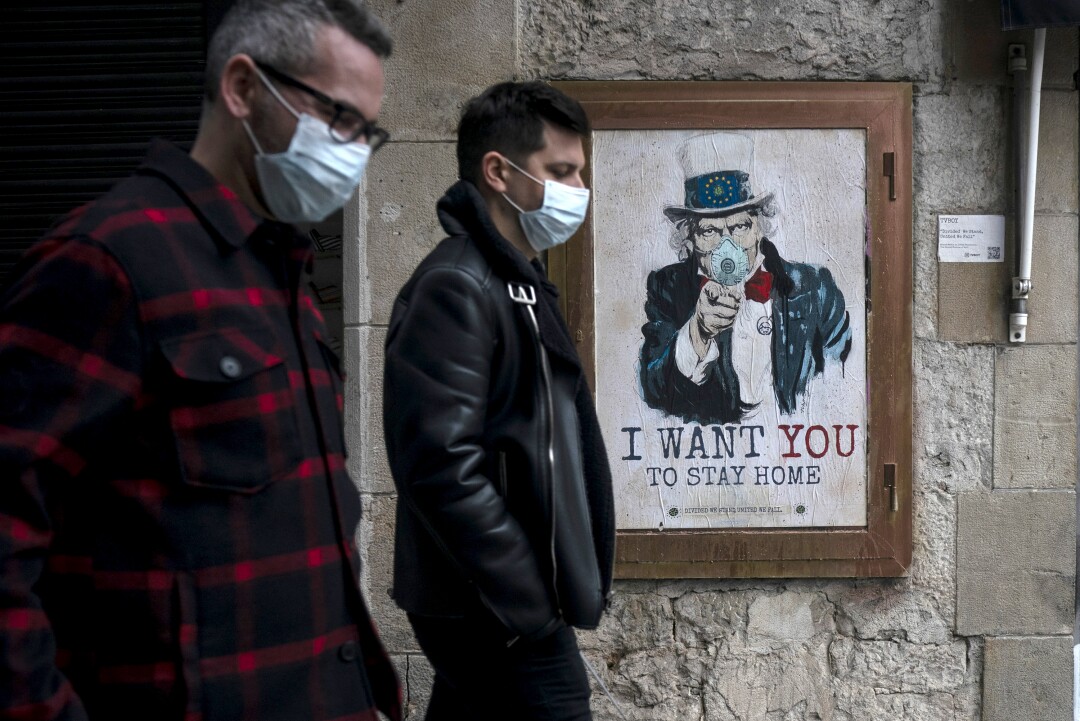 window.fbAsyncInit = function() { FB.init({
appId : '119932621434123',
xfbml : true, version : 'v2.9' }); };
(function(d, s, id){ var js, fjs = d.getElementsByTagName(s)[0]; if (d.getElementById(id)) {return;} js = d.createElement(s); js.id = id; js.src = "http://connect.facebook.net/en_US/sdk.js"; fjs.parentNode.insertBefore(js, fjs); }(document, 'script', 'facebook-jssdk'));